"Promoting Juggling & Flow arts in China"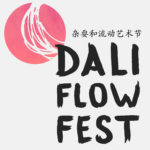 Since 2018, Fire NoMads launched the first Chinese Juggling and Flow Arts festival in Dali. It s a 7 days event, offering to participants a wide variety of workshops and performances along with Djs, Live bands, camping, vegetarian Kitchen & bar. They invite every year around 15 international artists to bring to China fresh and delighting teachings and performances !
The event is also raising awareness about sustainability, providing a cup to each participant that they will use all along the event, the kitchen has a self washing station. All decos are reused year after year and we try to have a zero waste policy all along the event.
April 20th to 27th 2020 was supposed to be the 3rd edition. unfortunately the pandemic had the event cancelled and the travle restrrictions didn t allow it to happen again ! More infos on
www.daliflowfest.com
or on facebook : 
https://www.facebook.com/DALIFLOWFEST/