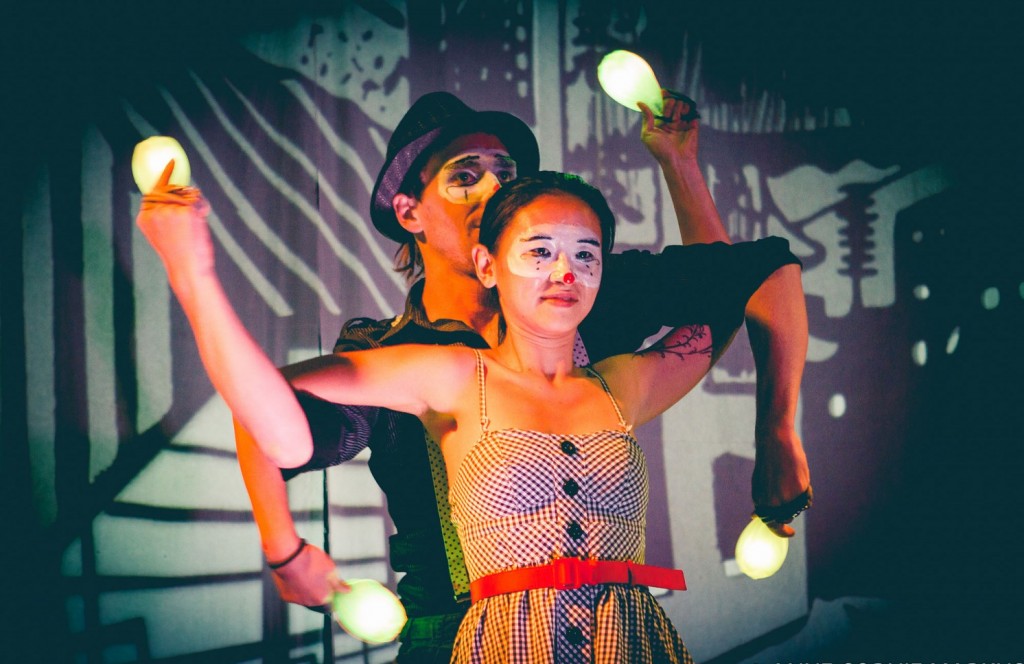 Fire Nomads is a performing duo, Bertrand PIGNET (France) and Zhao Jingwen (China). He started Fire manipulation in 2005 as a passion while being a web-developper. From 2008 he joined the parisian fire team "Nosta Scein". She graduated at NGEE in Singapore and learned since kid contemporary and modern dancing. Their roads crossed in Dali in 2011. From 2012 they started performing fire in the streets of Dali and quickly got invited to many music and art festival around China :
COART Lijiang street Art festival 2012-13 Tamart, Do Brazil Caribean 2013
Cooking ChengDu music festival 2013
Green festival Kunming/ChongQing 2013-14-15
Ying Yang great wall music festival 2014
Injuco, indian juggling convention 2016
Alashan festival – Inner mongolia 2016-17-19
XishuangBanna Gaozhuang 2016-17
Tengchong hot spring town art festival 2018
Strawberry music festival – Dongtai 2018
4 seasons market Dali 2018-19
DALI FLOW FEST 大理杂耍和流动艺术节 2018-19
Dali international film festival 2019
MIME FESTIVAL Fire temple, Corée du Sud 2019
Festival de Nanxun – Zhejiang 2020
Tianmashan – Festival life style 2020
Tianmuli – Hangzhou 2020
Zhongwei – Boutique hotel town 2020
Xintiandi Wuhan – 2021
Luhu lifestyle festival 2021
Happy valley – Wuhan 2021
Festival international de theatre de Wuzhen 2021
China got talent (点赞达人秀) demi finalists 2021
Since 2012 we never stopped improving our skills and knowledge about performing to bring unique shows and events to audiences of all ages and countries,
We take part in Music and Art festival, private events, wedding ceremony.
If you are interested in our work or want to hire us please contact us :
Firenomads@gmail.com
0086 – 15887336006 / 13013360056[:]